This article or section is a stub. You can help the Heybot! Wiki by expanding it!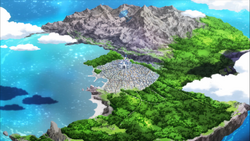 Neji Island (ネジが島 Nejigashima, "Screw Island") is the main setting from the Heybot! anime.
The castle from the island's kingdom is located in the center of the island.
There is a giant screw in the mountains that is the origin of Neji Tamas.